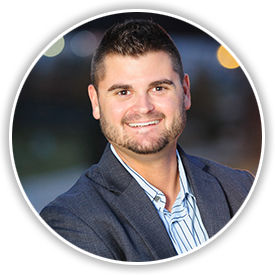 Hi, Chris Dunn here, and welcome to my website. I'm on a journey to discover ways to learn valuable skills that create income, then invest the profits.
My passions are self-education, entrepreneurship, and investing.
Do you want to learn how to profit from Bitcoin and the new cryptocurrency economy? Start with this free bitcoin basics course.
Q: Do you ever raise money to trade or invest for other people?
A: No, I only trade and invest my own capital. If you get any suspicious messages from social media profiles claiming to be me or someone on my team, please report it immediately. Never send your capital to anyone claiming they can make money for you.
Q: Will you promote my ICO?
A: No, I do not accept payment to promote any cryptocurrency project. If I like your project I may invest my own capital, but I NEVER do paid promotions.
Q: What do you think of [insert cryptocurrency]? Do you have a target for [insert cryptocurrency]?
A: We do daily market analysis, live trading, market update videos, and beginners classes in our cryptocurrency mentoring program. My goal is to help people become self-sufficient traders and investors. Join our group of crypto traders, entrepreneurs, and investors here.
NOTE: There are many fake profiles and email accounts pretending to be me and other people in the cryptocurrency space. Please report any fake profiles or suspicious activity and read this post for more information.
A Failing Student
My dad was a pilot in the U.S. Air Force, which meant my family moved to a new location around the world every two years. I got to live in interesting places like South Korea and Iceland, which is probably what sparked my love for world adventure travel.
I was a rebellious kid and started to fall behind in school around the 4th grade, which caused my parents to fear for my future. My dad would tell me how important it was to get good grades so I could go to a good college and find a life-long career.
But no matter how hard I tried, I kept failing math and couldn't sit still in class. I would fall asleep in the back of class, get in trouble for talking too much or drift off into a daydream.
In high school, I got "in-school-suspension", which meant instead of sending you home they made you sit in a classroom without speaking to anyone for the entire day. It was brutal.
Fortunately, I stumbled across a few business books while sitting in the suspension class. I read books like "Rich Dad, Poor Dad" and "Think & Grow Rich".
The most important lesson I learned during that week of suspension was that I wasn't doomed for having bad grades. In fact, there was a much better option to make money and live with freedom...
Humble Beginnings as an Entrepreneur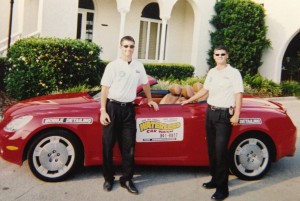 I was ready to hit the ground running after suspension. With my new self-confidence, I decided to start a business.
At the time, I was working for minimum wage as a dancing ice cream cone. I didn't have much money, and I knew nothing about starting a company.
All I knew was that I had a love for sexy cars... So, naturally, I decided to start a car detailing company.
I found a product called "The Waterless Car Wash", which allowed you to clean cars without needing a water tank and expensive gear. This was a perfect option for me to set up a mobile detailing business.
I decided a good way to find customers was to go to office buildings and shopping complexes and ask workers if they wanted their cars detailed.
At first, I was terrified of rejection and failure. What would happen if people told me no? What if I ran out of gas money?
After struggling for a few months, I started to get enough business to keep me busy. Eventually, I was able to hire a few of my friends, and we started pulling in about $2,000 a week. That was a lot of money for a 16-year-old!
Learning Finance
&

Real Estate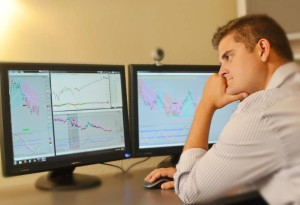 One of my detailing customers owned a mortgage company, and made me an offer I couldn't refuse. He allowed to let me run my detailing business out of his office if I became his apprentice and helped him with day-to-day tasks.
I looked at this as a great opportunity to learn and took him up on his offer. He taught me the ins and outs of the mortgage industry, finance, and the stock market.
One day I noticed a guy in the mortgage office playing with stock charts on his computer screen. He explained that he was trading the stock market, and showed me how he could make a few thousand dollars in a few minutes.
I didn't understand what he was doing, but I saw the stock market as a great way to build my wealth...
Needless to say, it wasn't nearly as easy as he made it seem. Initially, I lost a lot of money and spent thousands of hours studying the markets. I tested different software programs, strategies, and spent everything I could afford on self-education.
After barely graduating high school, I sold my detailing business and went to work for a major home builder's mortgage company.
I moved up the corporate ladder quickly, and despite making great money, noticed that I wasn't happy working for someone else.
Then, during the housing boom of the 2000's, I noticed the real estate market was about to take a major crash. I knew the subprime loan crisis was going to affect the world in a big way.
So I decided to leave Corporate America for good...
Starting The Life-Long Quest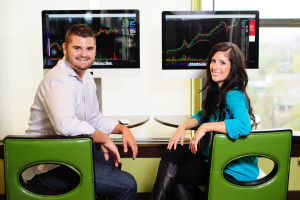 After leaving the mortgage industry, I decided to set out on a life-long quest to study and explore different ways to earn income, build my wealth, and upgrade the different areas of my life.
I started trading the stock market every day, built websites and software, and invested in real estate. Over the years, I traded and developed strategies for stocks, futures, and cryptocurrencies.
My passion for entrepreneurship led me into the world of angel investing. I joined a couple of networks that help connect startup founders with angel investors. Today, I love investing in startups and helping founders get their companies off the ground.
My Perfect Day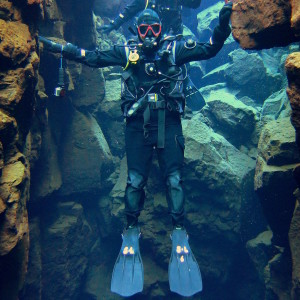 After experiencing abundant failure and some cherished success, I began to define what really mattered in my life...
To me, "true wealth" meant spending your time doing what you most desire no matter how much money was in your bank account.
And I knew I became "successful" when I started living my perfect average day on a regular basis...
I identified 3 things I wanted to do every day regardless of my net worth:
1) Develop skills that can create sustainable income streams.
2) Partner with highly motivated entrepreneurs and investors.
3) Invest my companys' profits.
That's it.
Material things aren't worth trading time for, and Lambo's only make you look cool on Instagram. Big houses and lots of stuff weigh you down, where traveling light gives you a feeling of freedom like nothing else.
Hopefully I can inspire you to develop valuable skills and seek out personal prosperity!