Get Skills That
Build Wealth.
Hey, I'm Chris Dunn. I've helped 57,000 students develop the skills to build life-changing wealth.




About Chris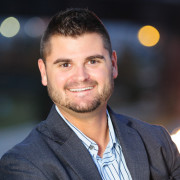 Chris Dunn is the founder of Skill Incubator, a company that teaches valuable skills to help people thrive in todays economy. He is an active investor in education and financial startups. Chris is an advocate for self-education, personal liberty, and entrepreneurship. He spends his time travelling and testing pathways for people to create income and invest their profits.
Latest Articles & Episodes
https://www.youtube.com/watch?v=K-5z5u1U0xY I want to tell you a story of one of my students that made and lost about 5 million twice… And give you a few really key lessons that can be really valuable to you if you're a: Trader Investor Entrepreneur Anyone trying to...
Hungry for more? Check out my featured courses on