Over the past few years, scammers have been creating fake social media profiles and email addresses for public figures in the cryptocurrency space.
They will send messages and make phone calls trying to scam people out of money.
If you see a fake profile or email account pretending to be me or anyone else in the crypto space, please report and block it immediately.
A few months ago I posted this video talking about profile jacking and investment scams:
I will NEVER private message, email, or call you:
Asking you to send money for me to trade for you – I have never traded anyone else's capital and never will.
Pumping a specific cryptocurrency – I'm not a paid shill or promoter, which means I don't accept money to promote any financial instrument. Also, I will never make personalized financial advice telling you what to buy or sell.

If you are planning an ICO, please don't contact me asking me to promote your ICO. If I like your project I'll invest my own capital, but I won't accept payment to publicly promote your ICO.

Promoting a Ponzi scheme, pump-and-dump, or multi-level marketing company – I only trade real crypto-assets with $1M+ in daily trading volume and typically hold trades for a few weeks on average. I don't front-run or trade against my students.
Asking to buy or sell cryptocurrencies with you directly – I'm not an exchange or broker, which means I don't buy or sell cryptos from individuals. I only buy or sell cryptocurrencies through top exchanges that process the highest daily trading volume.
I will ONLY email you from my chrisdunn.com email address.
I will NEVER message you from apps like WhatsApp, Telegram, Instagram, YouTube comments, or Facebook Messenger.
Also, these are my only verified social media accounts (assume all others are fake accounts):
Here are some examples of fake accounts and messages: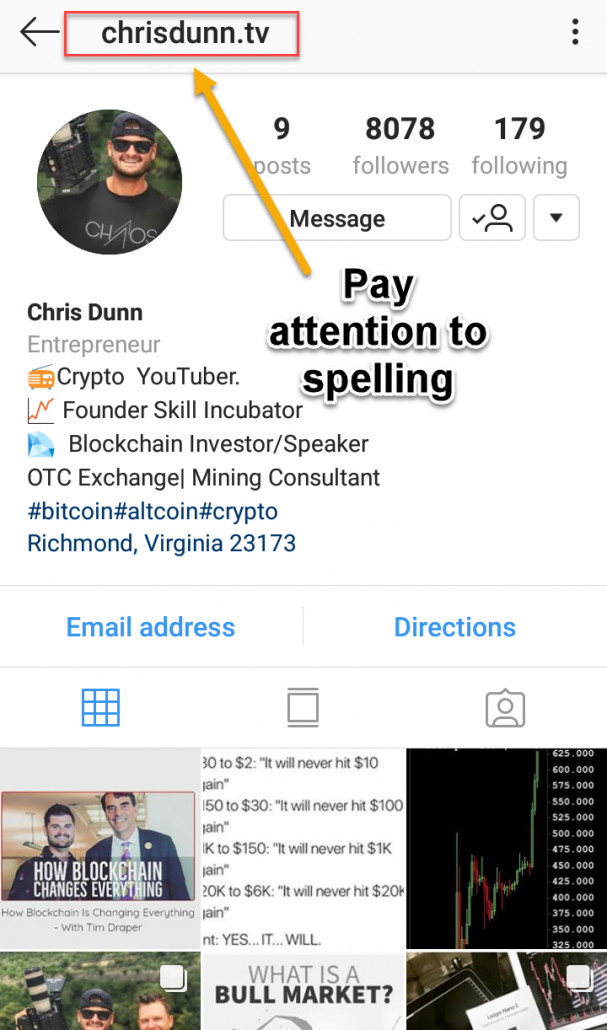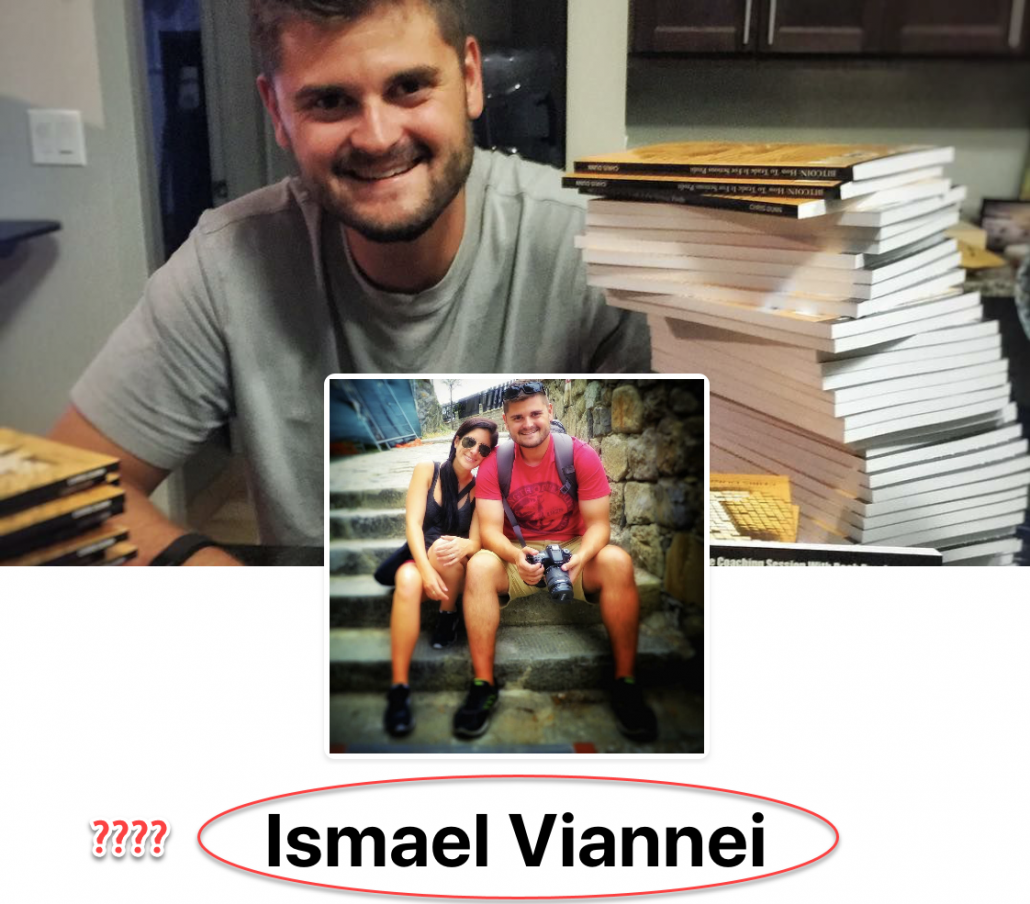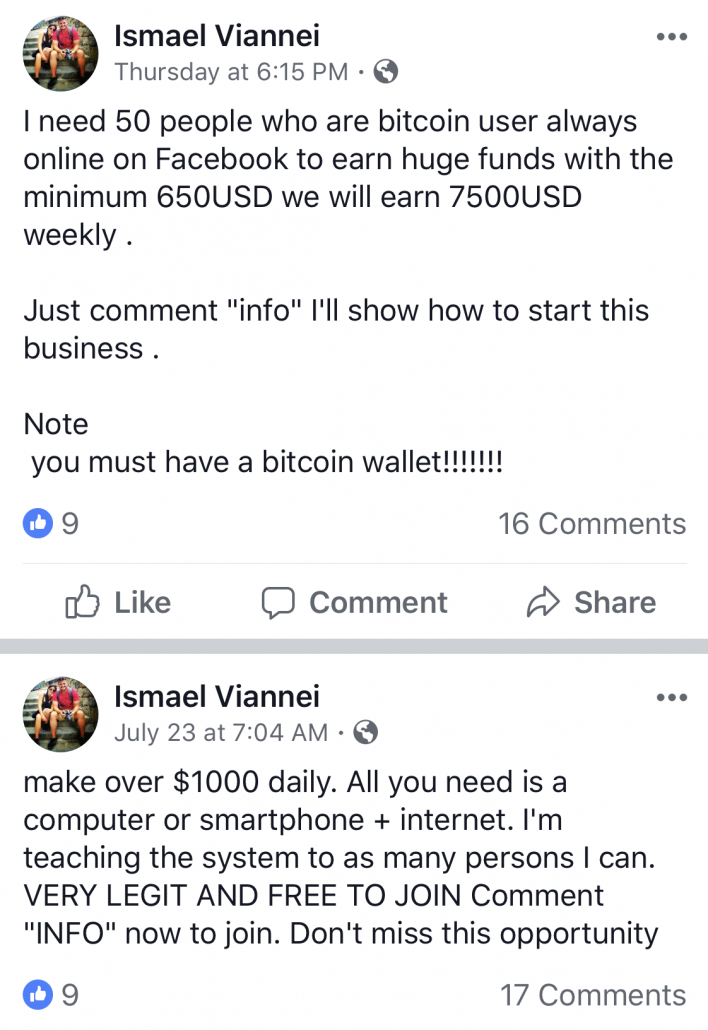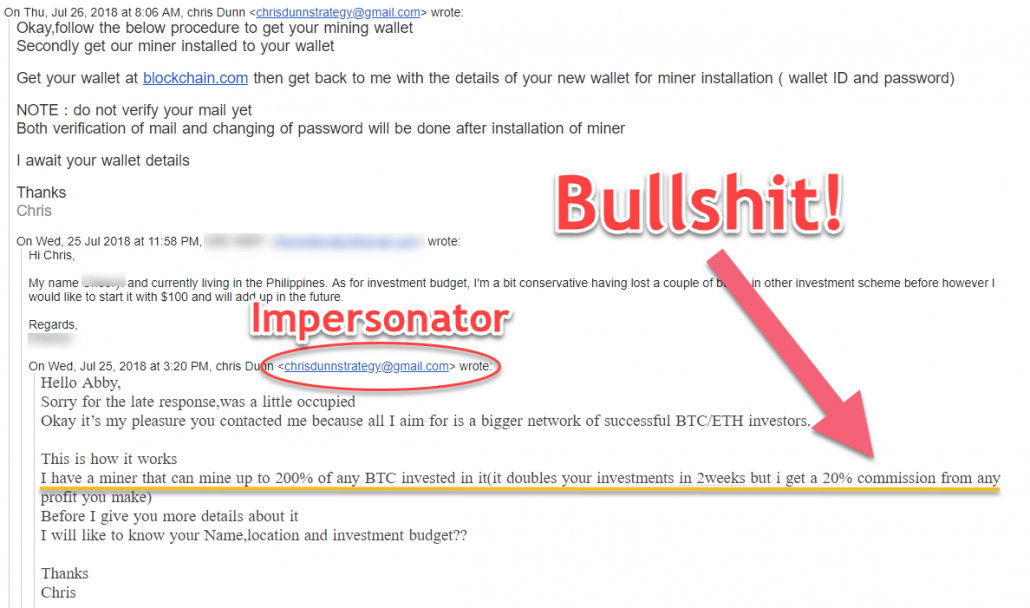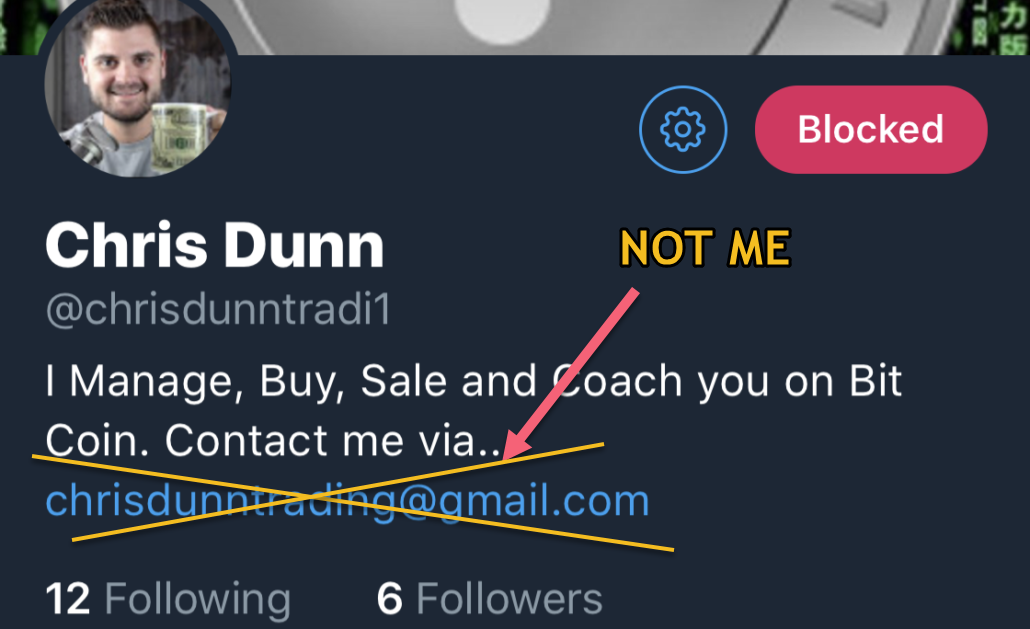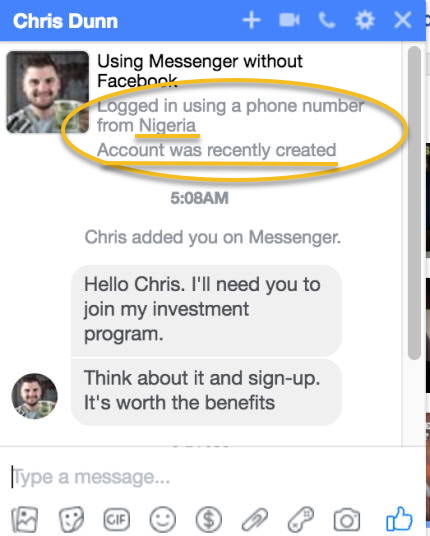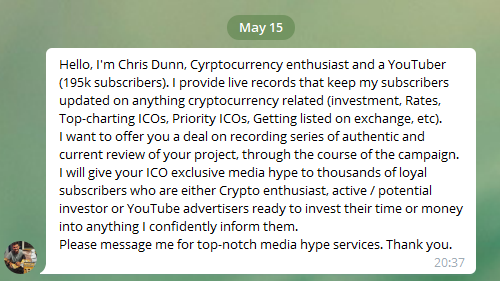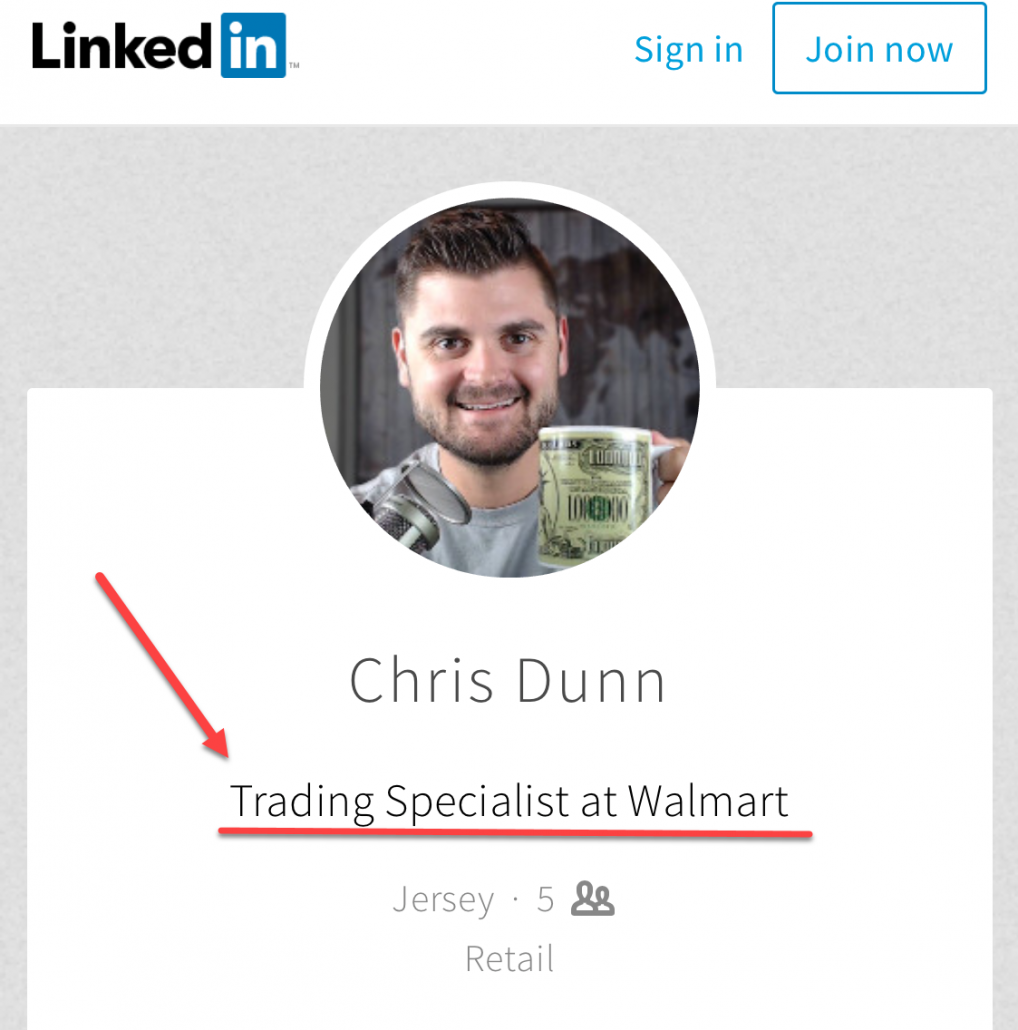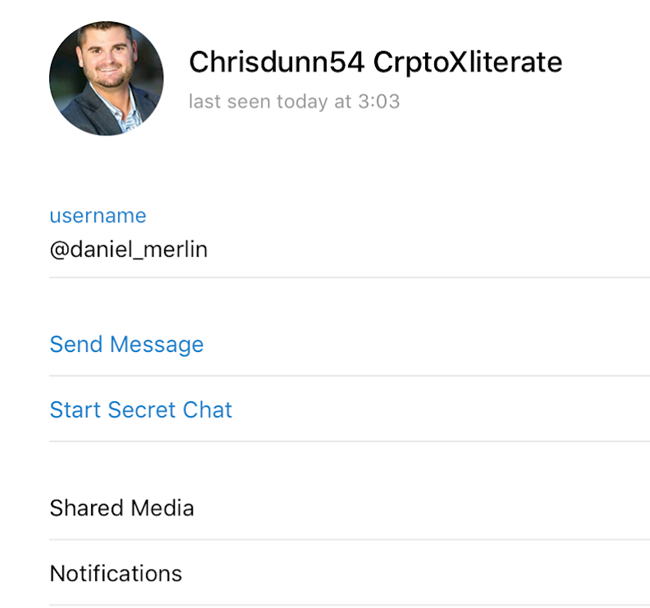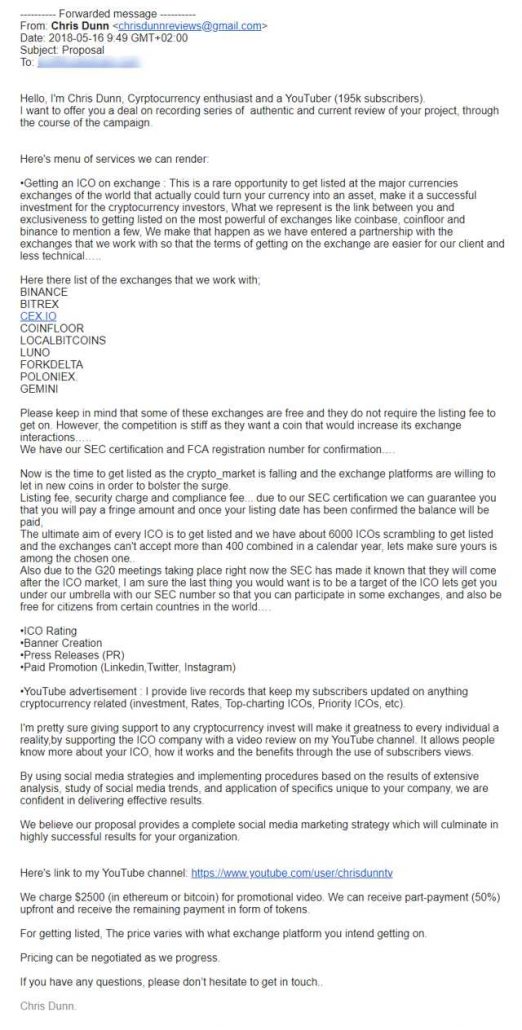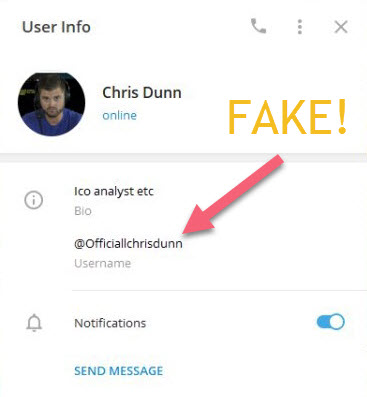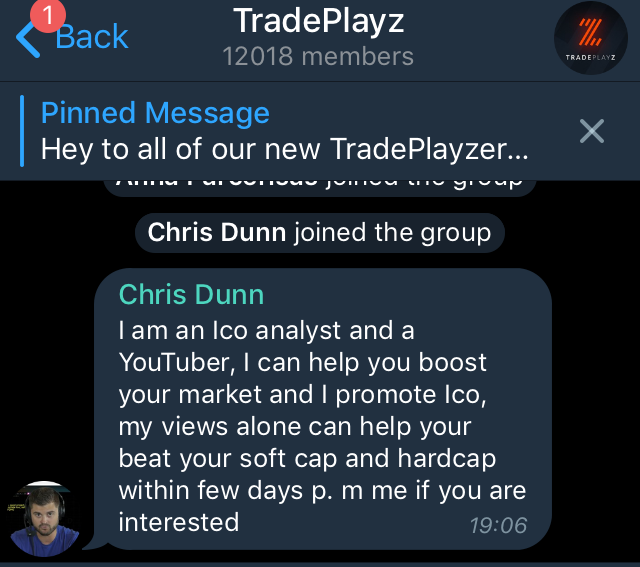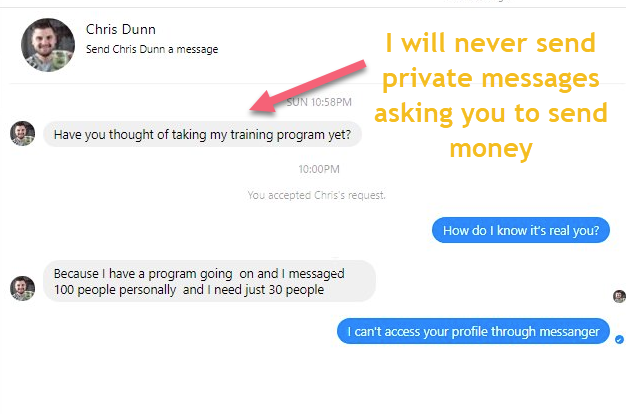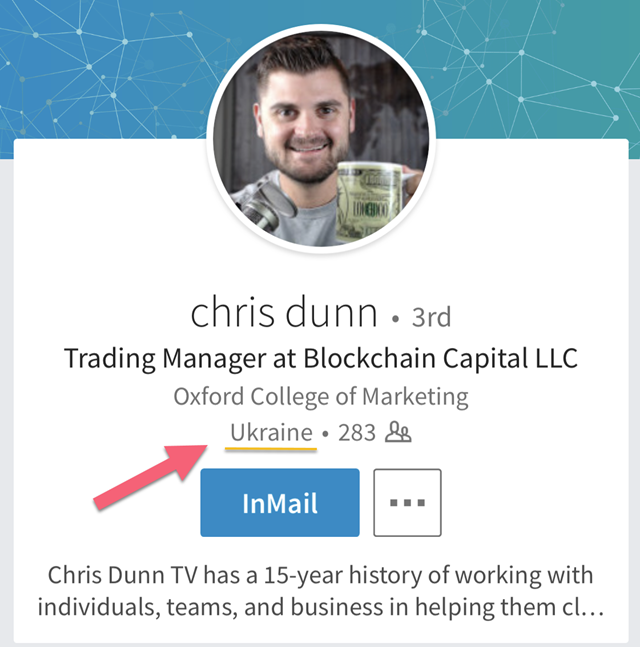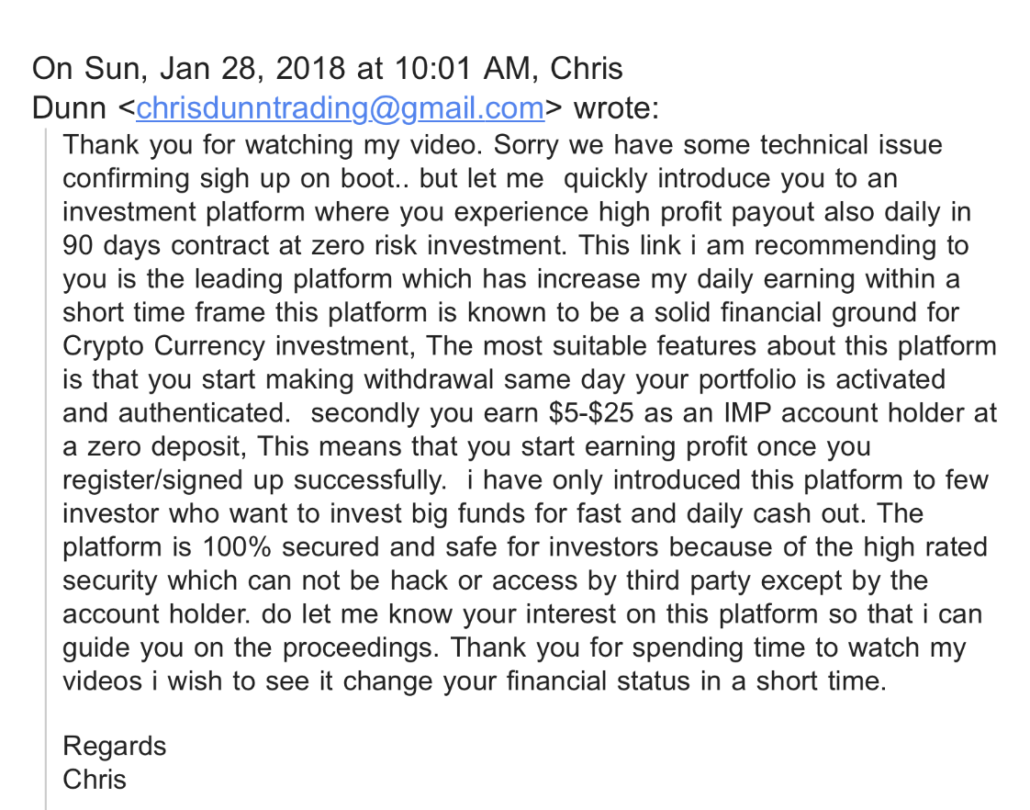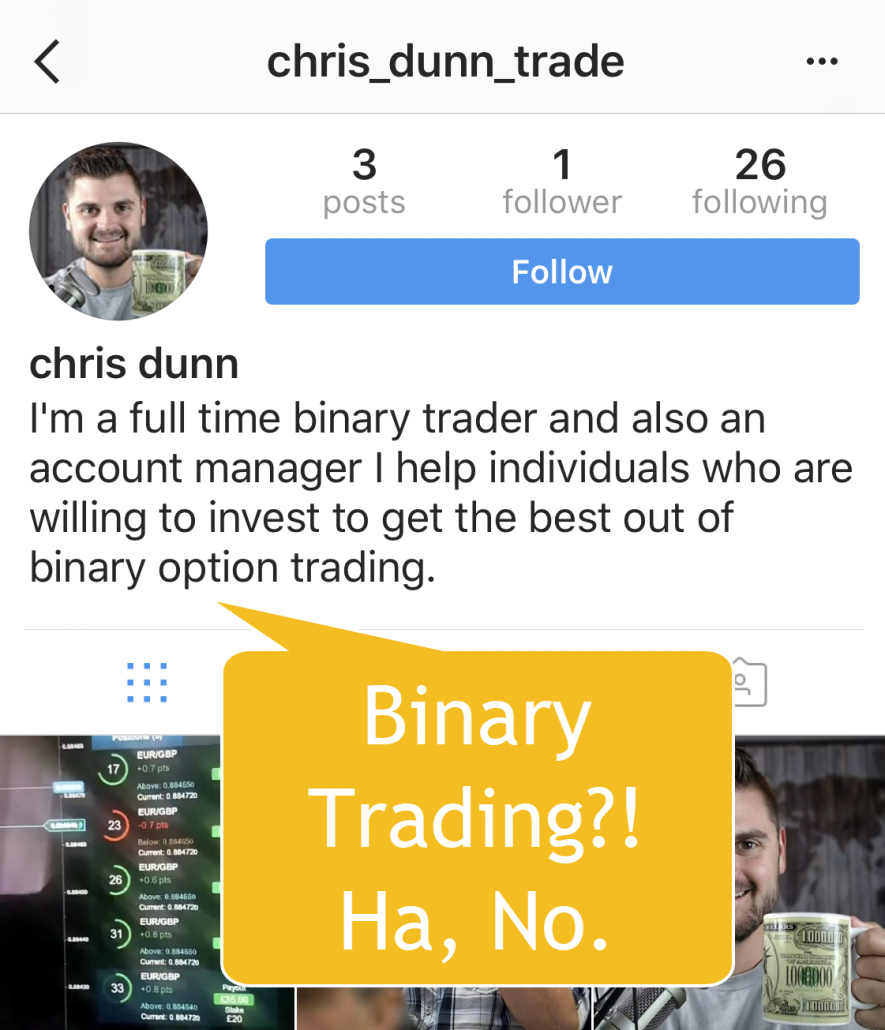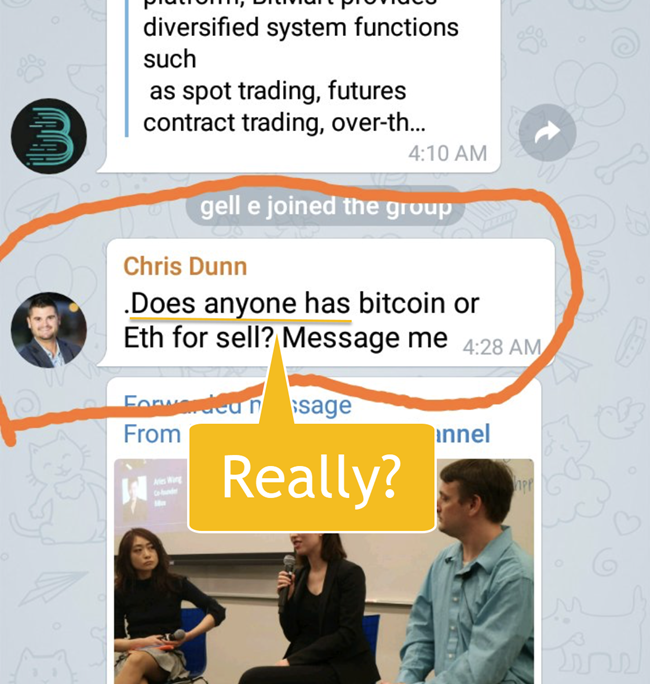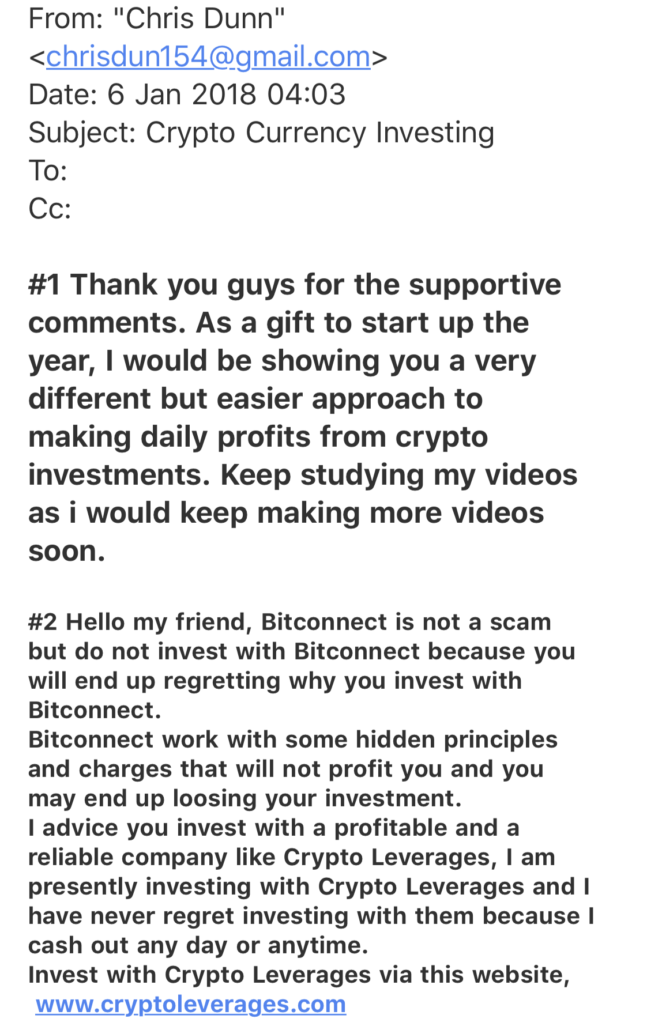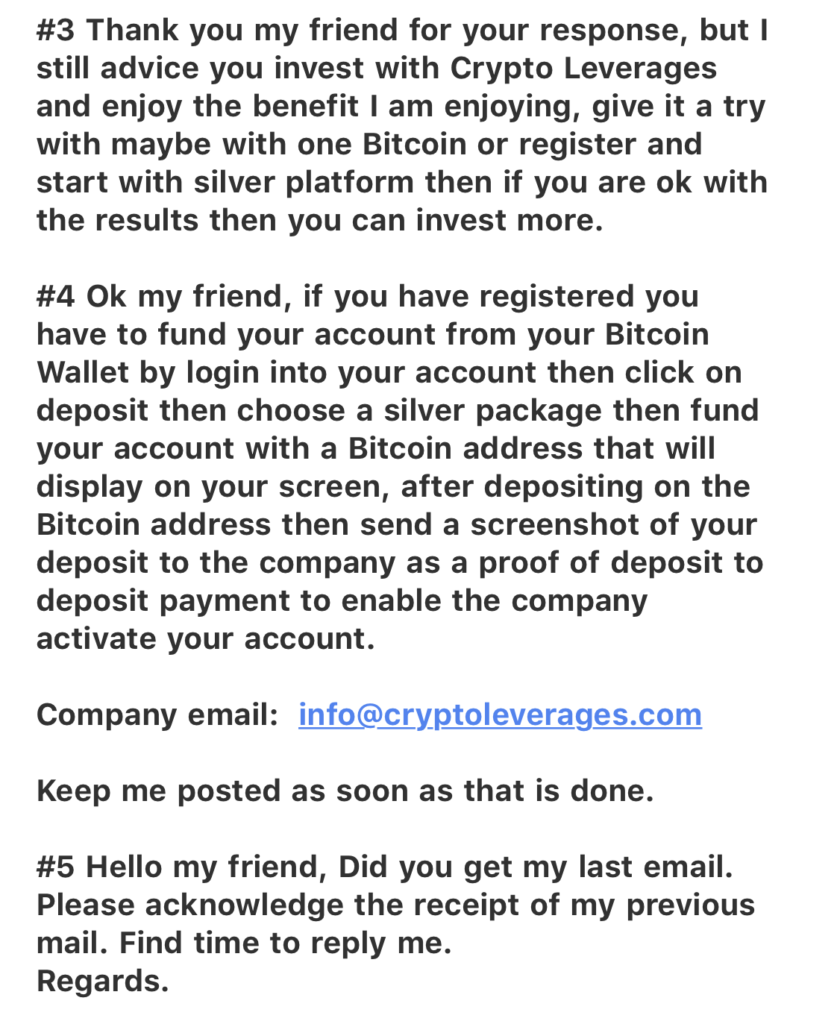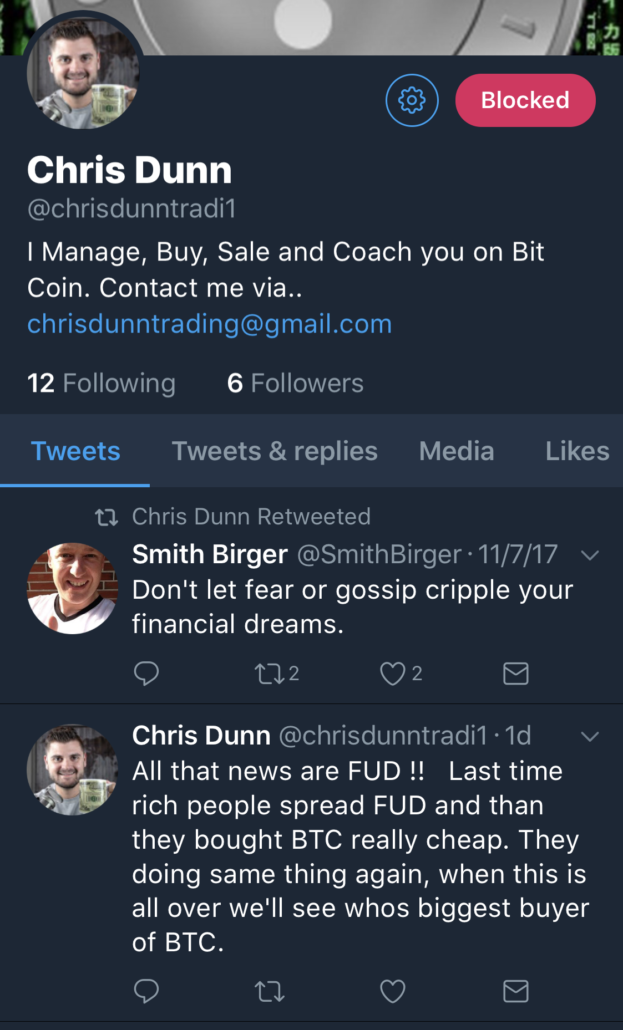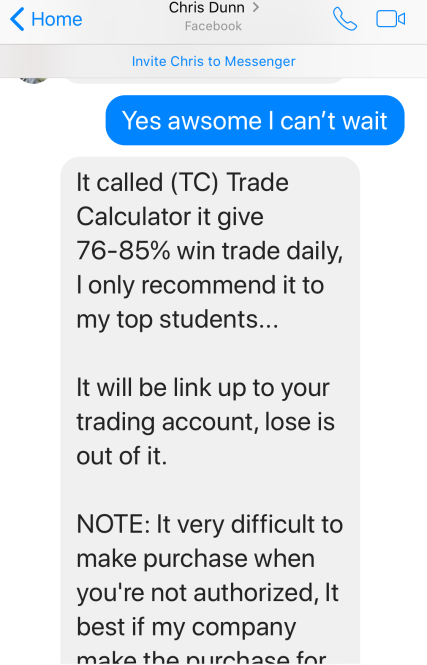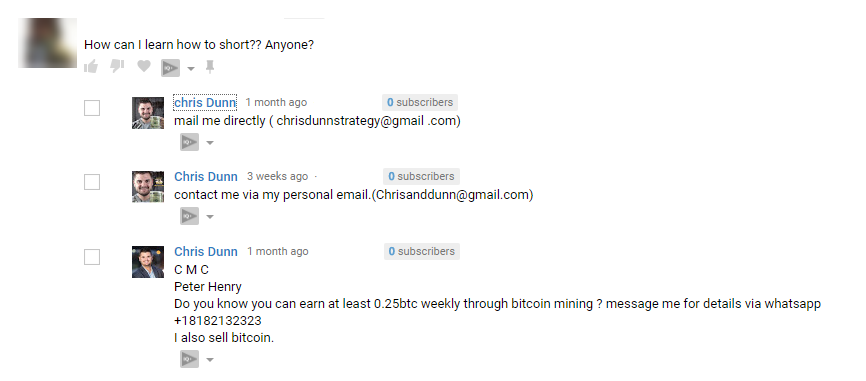 https://chrisdunn.com/wp-content/uploads/2018/01/IMG_2564.PNG-b-1030x629-2.png
629
1030
chris
https://chrisdunn.com/wp-content/uploads/2016/08/Chris-Dunn-Logo-1-300x37.png
chris
2018-01-14 12:45:38
2018-10-17 18:18:31
Beware of Impersonators & Scammers! Will The Real Chris Dunn Please Stand Up?