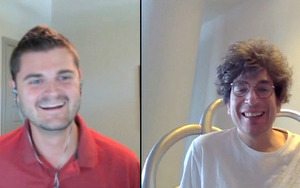 James looks like a mad scientist... But he's made 10's of millions of dollars... several times. And he was...
Learn Skills To Help You Grow Income
&

Invest Profits

Subscribe for Free Access to Lessons, Tips, Interviews, and Case Studies!
In today's episode, we're talking about why price crashes are actually healthy for Bitcoin long-term. In this episode you'll learn: Why it's a good thing that bitcoin's price has crashed 6 times over 30% so far in 2017 How news catalysts like the China ban and JP...