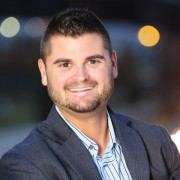 Chris Dunn trades Bitcoin and is the founder of Skill Incubator, a company that teaches valuable skills to help people thrive in todays economy.
He is an active investor in the new cryptocurrency economy, and has mentored over 62,000 entrepreneurs, traders and investors.
At the age of 25, Chris built his first seven-figure business while travelling around the world with his wife.
Chris is an advocate for self-education, personal liberty and entrepreneurship.  He spends his time travelling the world and testing pathways for people to achieve personal prosperity and financial freedom.
Latest Articles and Episodes